Web Hosting Murah!

Nikmati Diskon Unlimited Hosting Up to 75% Mulai dari Rp 9.900
Buruan Order Sekarang Juga. Gratis Domain dan SSL Selamanya serta Bebas Resiko Garansi Uang Kembali 30 hari, S&K berlaku.
Paket Web Hosting Harga Terjangkau
Diskon Spesial Up to 75% + Domain dan Gratis SSL Selamanya untuk Anda

Cloud Hosting
Marketer Pro

Cloud Hosting
Business Pro
Cloud Hosting
Enterprise Pro
Punya
Penawaran Harga?


Hubungi Kami
These features come standard in all of our hosting plans. Dynamically extend imperatives through open-source quickly niche markets.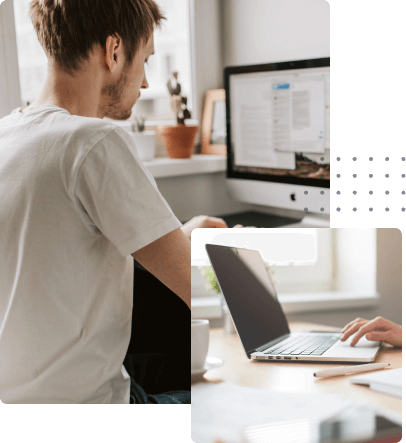 Kenapa Harus Memilih Kami
Pelajari kenapa lebih dari 10.000+ customer aktif mempercayakan layanan kami untuk kebutuhan bisnis mereka.
Anti DDOS Protection
Dilengkapi dengan Internet Clean Pipe up to 4 gbps attack.
Firewall & Malware Proctection
Dilengkapi teknologi Firewall & Malware Protect dari Imunify360.
LiteSpeed Enterprise
Performa kecepatan website meningkat 20x Lipat dari webserver biasa.
Berikut adalah layanan layanan terbaik yang kami sediakan untuk kebutuhan bisnis Anda
Garansi 30 Hari Uang Kembali
Tidak puas dengan layanan hosting? Kami mengembalikan uang Anda seluruhnya jika Anda merasa tidak puas dengan layanan web hosting yang kami berikan.
Pertanyaan Yang Sering Ditanyakan
Pertanyaan-pertanyaan dibawah ini adalah pertanyaan yang paling sering ditanyakan pada Customer Service kami
Anda bisa merubah nameserver ke ns1.dewabiz.com dan ns2.dewabiz.com atau transfer domain ke kami.
30 Email Per jamnya dengan pemakaian yang wajar dan tidak SPAM
Ya, kami membantu migrasi hosting ke server kami dengan cara kirim tiket cPanel lama.
Bisa, anda cukup membayar sisa dari layanan langganan anda sebelumnya, upgrade di member area atau hubungi CS kami.
Anda bisa kirim tiket, WhatsApp, Telegram, Live chat, Facebook dan Email.