Colocation Server Terbaik di Indonesia
Colocation Server Murah!

Akses Cepat & Jakarta Datacenter Tier 3
Colocation Server kami memiliki kecepatan akses, uptime 99%, full monitoring cooling system terbaik serta fire extinguisher.
Paket Web Hosting Harga Terjangkau
Diskon Spesial Up to 75% + Domain dan Gratis SSL Selamanya untuk Anda
All Subscription Plans include:
Dedicated IPv4
Unlimited bandwidth
Full Root Access
Firewall
Uptime 99%
Free Reinstall OS
Support
Visit Datacenter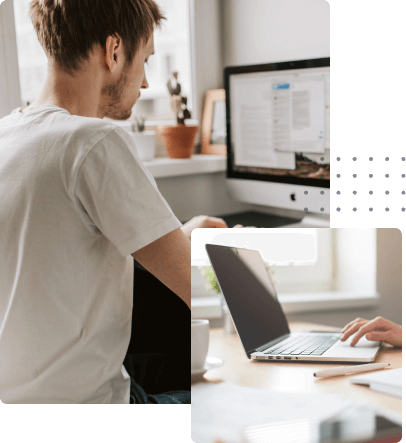 Kenapa Harus Memilih Kami

Firewall & Clean Pipe Anti DDOS
Proteksi terbaik untuk malicious activity dan DDoS (Distributed Denial of Service) attack.

Multiple Premium Internet Connection
Kami menggunakan gabungan beberapa jaringan fiber optic kecepatan tinggi mulai dari 1Gbps dan 10Gbps.

Data Center Tier 3
Data Center Tier 3 di Jakarta dengan full 24/7 monitoring Network Operation Center
Add-On Colocation Service
Berikut layanan tambahan Colocation Server
Pertanyaan Yang Sering Ditanyakan
Pertanyaan-pertanyaan dibawah ini adalah pertanyaan yang paling sering ditanyakan pada Customer Service kami
Colocation Server adalah sebuah layanan untuk menitipkan server di sebuah pusat data atau penyedia layanan Colocation Server. Anda tidak perlu mengeluarkan biaya untuk membangun infrastruktur pusat data dan memperkerjakan ahli IT untuk mengelolanya. Anda hanya perlu mempersiapkan server dan penyimpanan, selebihnya akan ditangani oleh penyedia layanan.
Boleh, Anda dapat melakukan kunjungan ke Data Center kapan saja untuk keperluan Survey atau Maintenance dengan terlebih dahulu menginformasikan jadwal kunjungan kepada Kami
IDC Duren Tiga
Jl. Duren Tiga Raya No.7, RT.9/RW.5, Duren Tiga, Kec. Pancoran, Kota Jakarta Selatan
Cyber 1
Jl. Kuningan Barat Raya No.8, RT.1/RW.3, Kuningan Bar., Kec. Mampang Prpt., Kota Jakarta Selatan
Karena Server adalah milik  Anda maka semua masalah dan kerusakan Hardware Server adalah tanggung jawab Anda sepenuhnya.
Jika Anda jauh kami bisa bantu perbaikan.